Filter by Category
Camps
Kids Portrait Painting Workshop (from life!)
with Kelsey Doherty

Next available session starts Aug 10, 2022 at 2 pm
Ages: 7-14
Join us this summer to paint a portrait from life on gouache!
Kids will learn to accurately portray the sitter with a balanced composition. They will learn to see value, color, and composition through concrete methods and techniques.
Supply list provided upon registration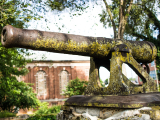 Kids Camp: Historical Princeton en Plein Air!
with Kelsey Doherty

Next available session starts Aug 22, 2022 at 10 am
Paint & draw historical sites in Princeton!
Day 1 – Princeton Battle Monument & Albert Einstein Monument
Day 2 – Princeton Marquand Park Landscapes!
Day 3 – Prospect House & Garden Flowers
Day 4 – Freedom Fountain – The Art of Capturing Water!
Day 5 – Morven Museum & Garden Tour, then Painting the Garden Grounds*
All supplies included EXCEPT for a portable easel. Find many options at www.jerrysartarama.com Please be sure to bring your own easel. 
*Locations subject to change.
**If there is inclement weather, students will move indoors at our 10 Nassau St. location.